Create an enchanting decorative environment
Home & Deco
Create an elegant,
decorative living space!
If you want to create a cozy, elegant atmosphere, opt for harmonious, sober colors. You can avoid the gaudy effect by choosing colors such as beige, white, taupe, gray, or pastel blue. This color palette brings serenity and luminosity to your room. It creates an elegant and decorative living space thanks to a subtle contrast with your decorative objects and furniture.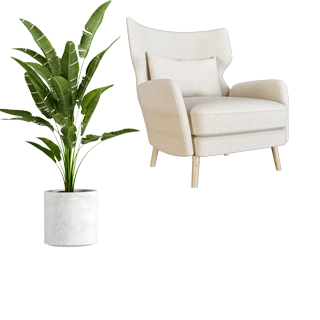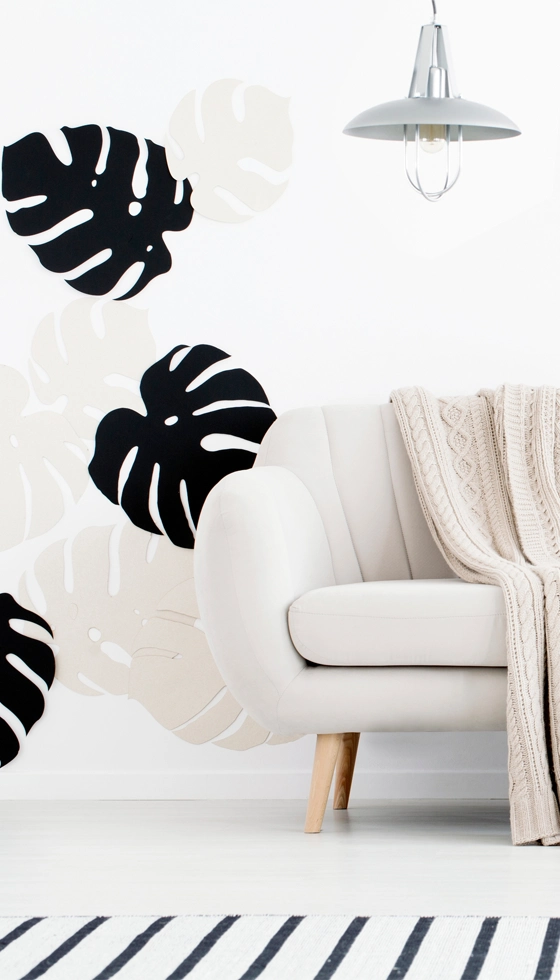 Innovative decorating ideas for a more aesthetic life
Wall stickers dress up your walls and transform your interior. Their multitude of designs and patterns makes them suitable for every room and every style.
Geometric stickers create an original headboard. You can also renovate your interior by turning everyday objects into decorative items.
Add color and freshness to your interior with green plants on shelves, in designer pots, or suspended from the ceiling. The trick to energizing your decor is to play with patterns and colors.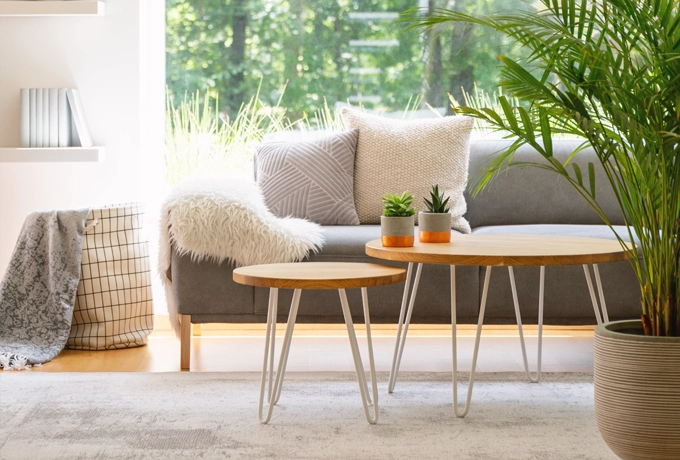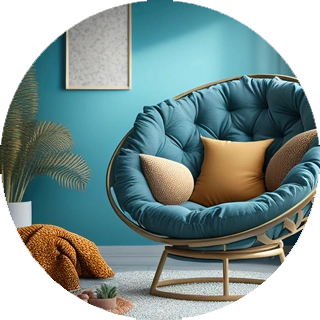 Transform your home into a warm cocoon
Home textiles
Foutas are colorful and original bath towels often seen in spas and on beaches. If you're looking for a quality fouta, choose a long-lasting model. Cotton models are highly recommended.
Golden rules for
an interior worthy of an expert
Natural materials
The key to eco-friendly, elegant decoration
By combining natural materials, you can create an elegant, eco-friendly interior. Natural materials come from nature. In addition to creating a warm, authentic atmosphere, they have the advantage of being recyclable, durable, and biodegradable. You can combine natural materials with soft, neutral colors.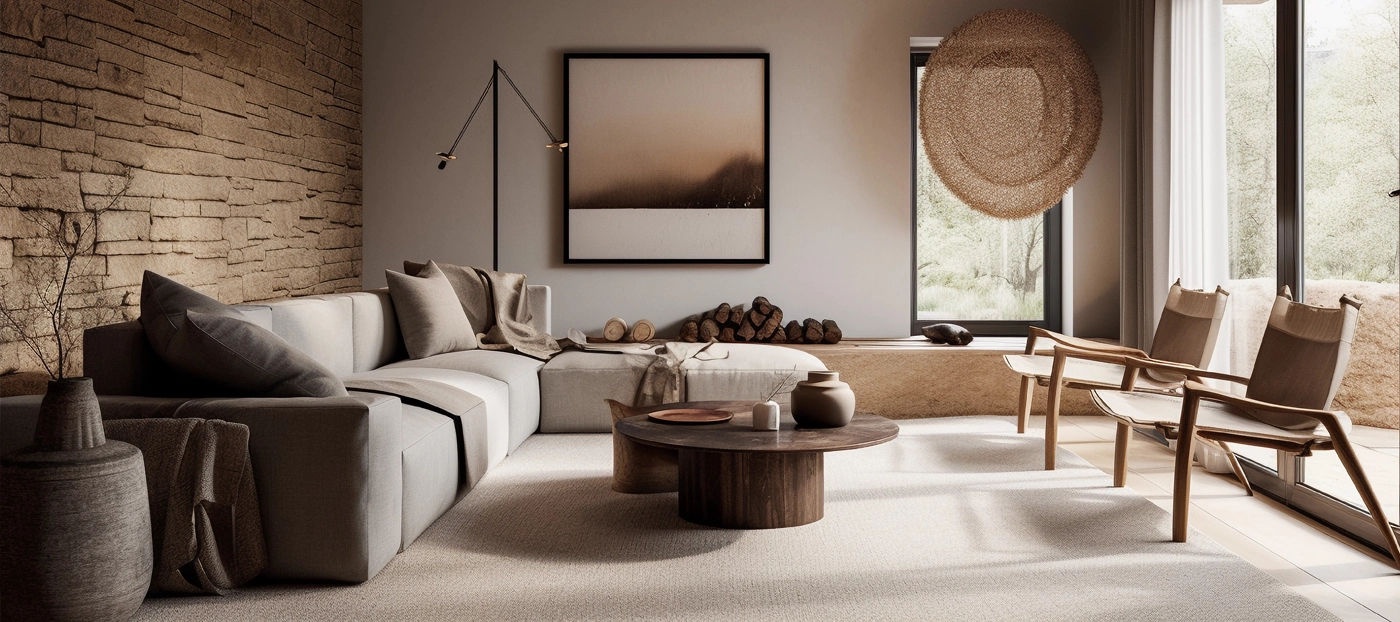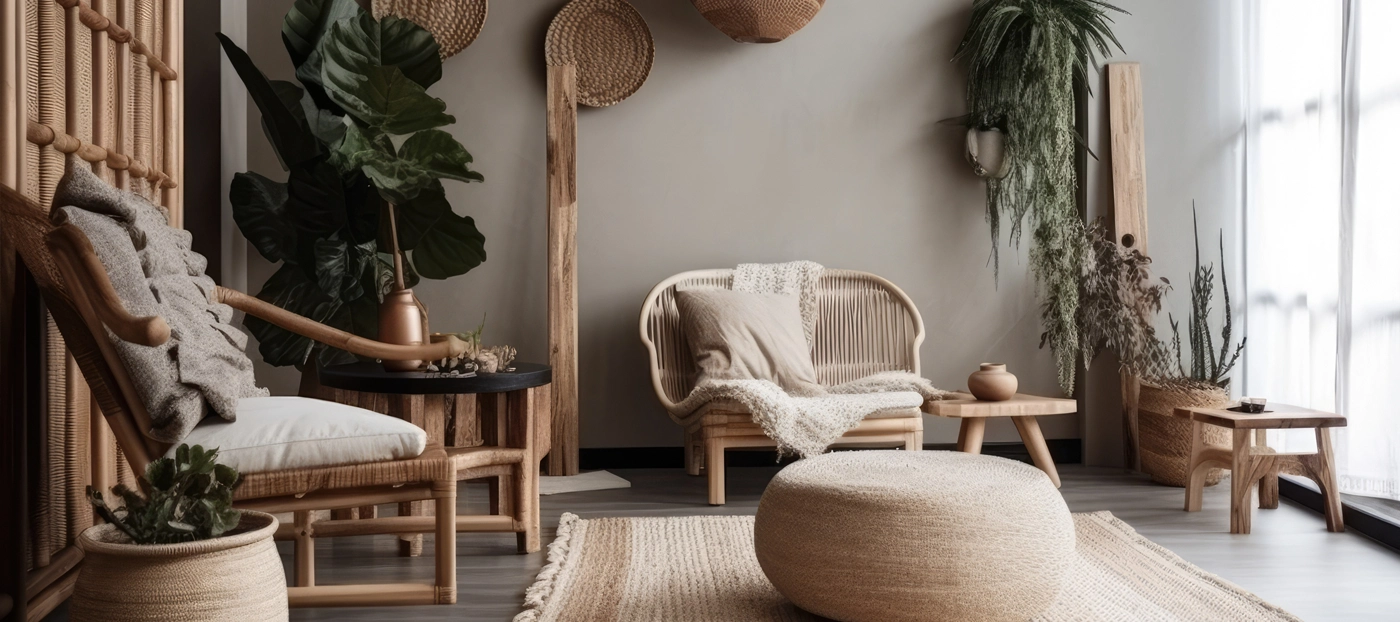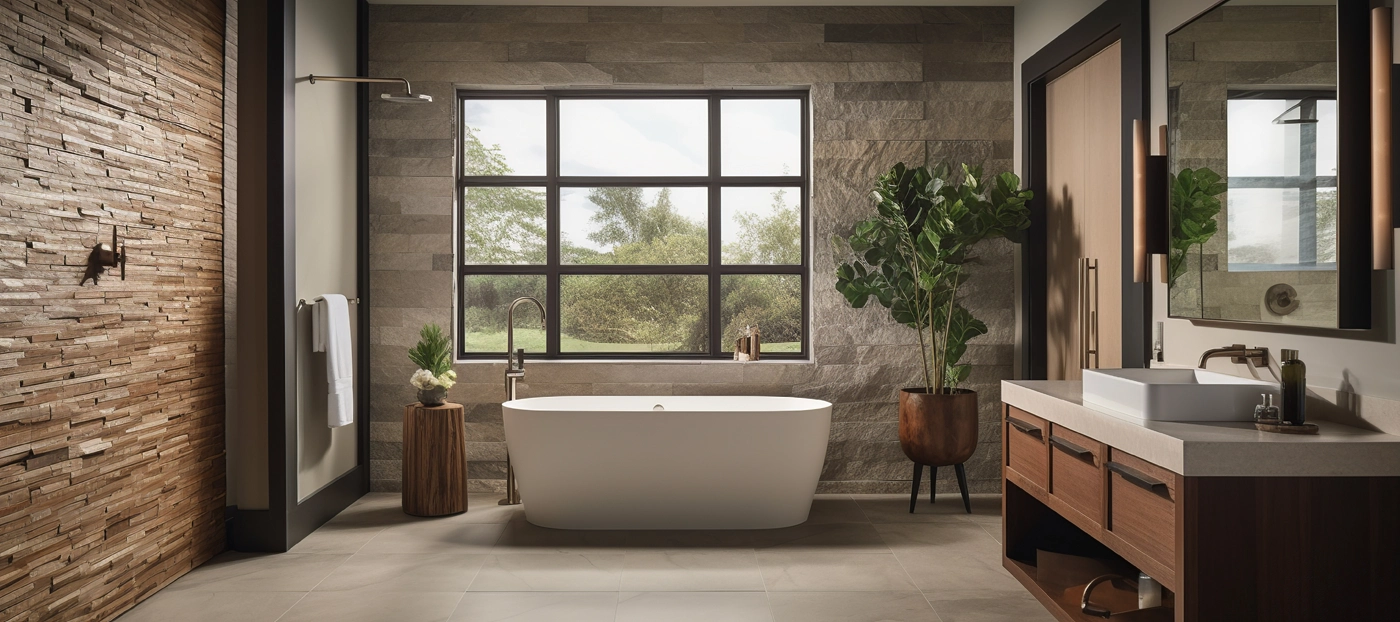 Outdoor Oasis
How to create comfortable,
convivial outdoor spaces?

Outdoor cushions
Create a cozy, convivial atmosphere by choosing outdoor cushions to create a comfortable, harmonious look.

Garden poufs
Enjoy nature and the sunshine with garden poufs. Choose models to suit your needs, budget, and space.

Patio throws
Transform your outdoor space into a cozy cocoon with patio throws. These decorative, lightweight blankets can be placed over your garden furniture.
Hammock accessories
Using a hammock stand and cushion, set up your relaxation accessory in your garden or balcony to enjoy the tranquility and sunshine.
Room by room
How do you create harmony between different rooms?
If you want to make a success of your decorating project, you need to establish a common thread. This can be a material, a pattern, a color, or a theme that runs through all the rooms, or just some of the rooms nearby. For example, geometric patterns, Scandinavian style, or a pastel color can be used to harmonize different rooms.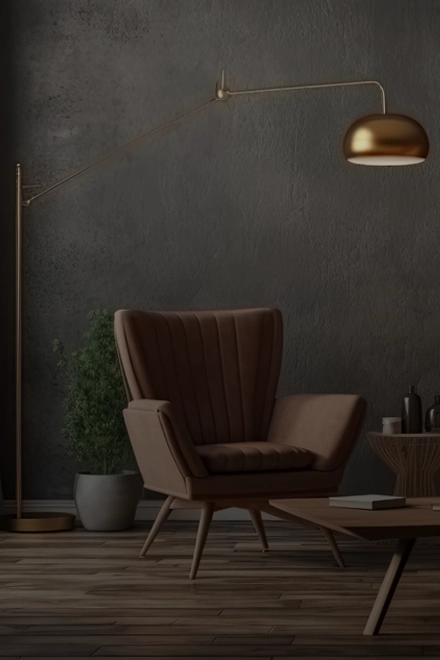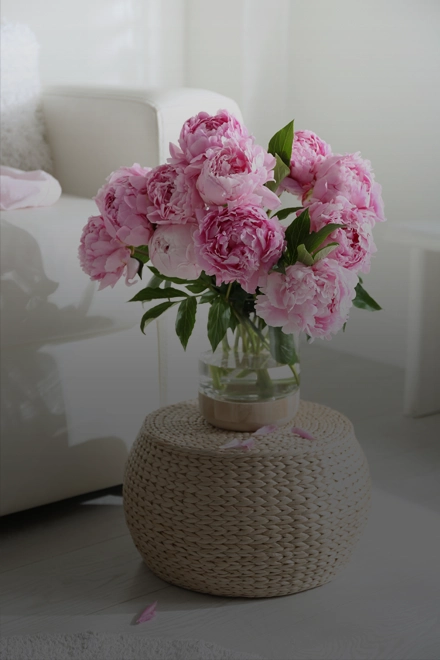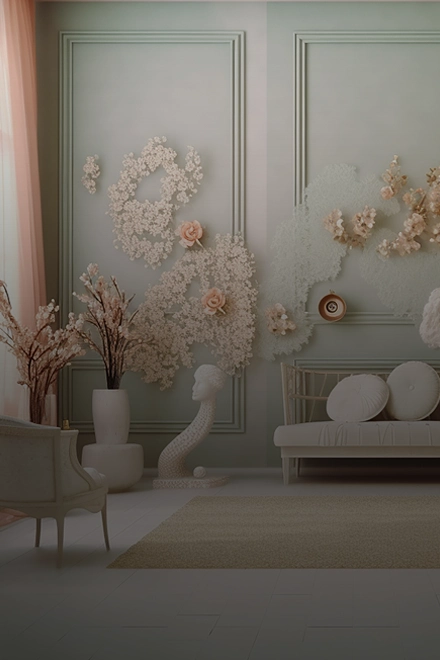 Green decoration
Bring nature into your home!
Green decoration, such as an indoor garden or a green wall, can bring greenery into your home. This aesthetic and ecological solution is good for your health. An indoor garden is a place where plants are grown on hanging supports, shelves, or pots.